Concrete Structures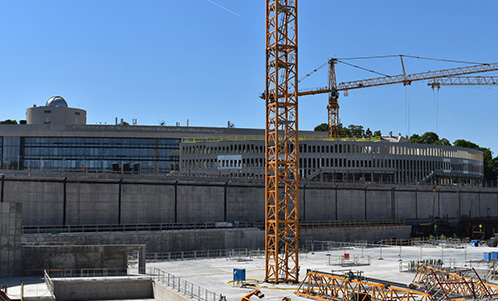 Concrete is the most used, man-made material in the world. It is comparatively durable and extremely formable. In the practice concrete is the only possible material for structures under the ground surface.
The concrete group at KTH is directed towards both materials and structural aspects of concrete construction. The area of research contains function, design, construction, performance and rehabilitation of concrete and masonry structures and buildings. Sprayed concrete (shotcrete) and technical applications for newly developed concrete materials and the effects of dynamic loading are also included. The research is directed towards large concrete structures, extremely loaded concrete structures and advanced concrete materials.
Read more about construction with concrete here.
Contact us
Visiting address: Brinellvägen 23
Postal address:
KTH, School of ABE/Department of Civil and Architectural Engineering
Division of Concrete structures
Personal name, Brinellvägen 23, Floor 2
S-100 44 Stockholm
Phone number : +46 8 790 80 41