Creepy Christmas
Road2Science asphalt competition
Published Oct 30, 2019
This year Road2Science will reintroduce its annual competition "Creepy Christmas" where we make a Christmas tree of asphalt and let people guess how much it will deform before we have our Open House (10/12).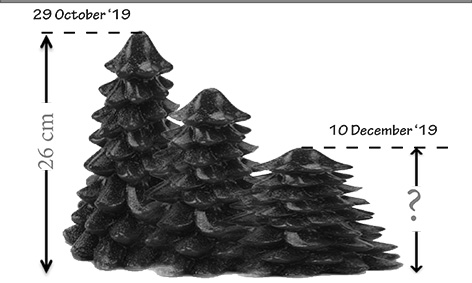 Guess the height of the asphalt tree after 6 weeks of CREEP. You drive over asphalt every day so you might as well think about it once. All KTH students, staff or Road2Science related industry or students can participate!
Welcome to participate in this fun competition.

Fill in your application form before 3 Dec '19.