Exhibition with timber bridge models
Collaborative project in teaching between KTH Architecture and Civil and Architectural Engineering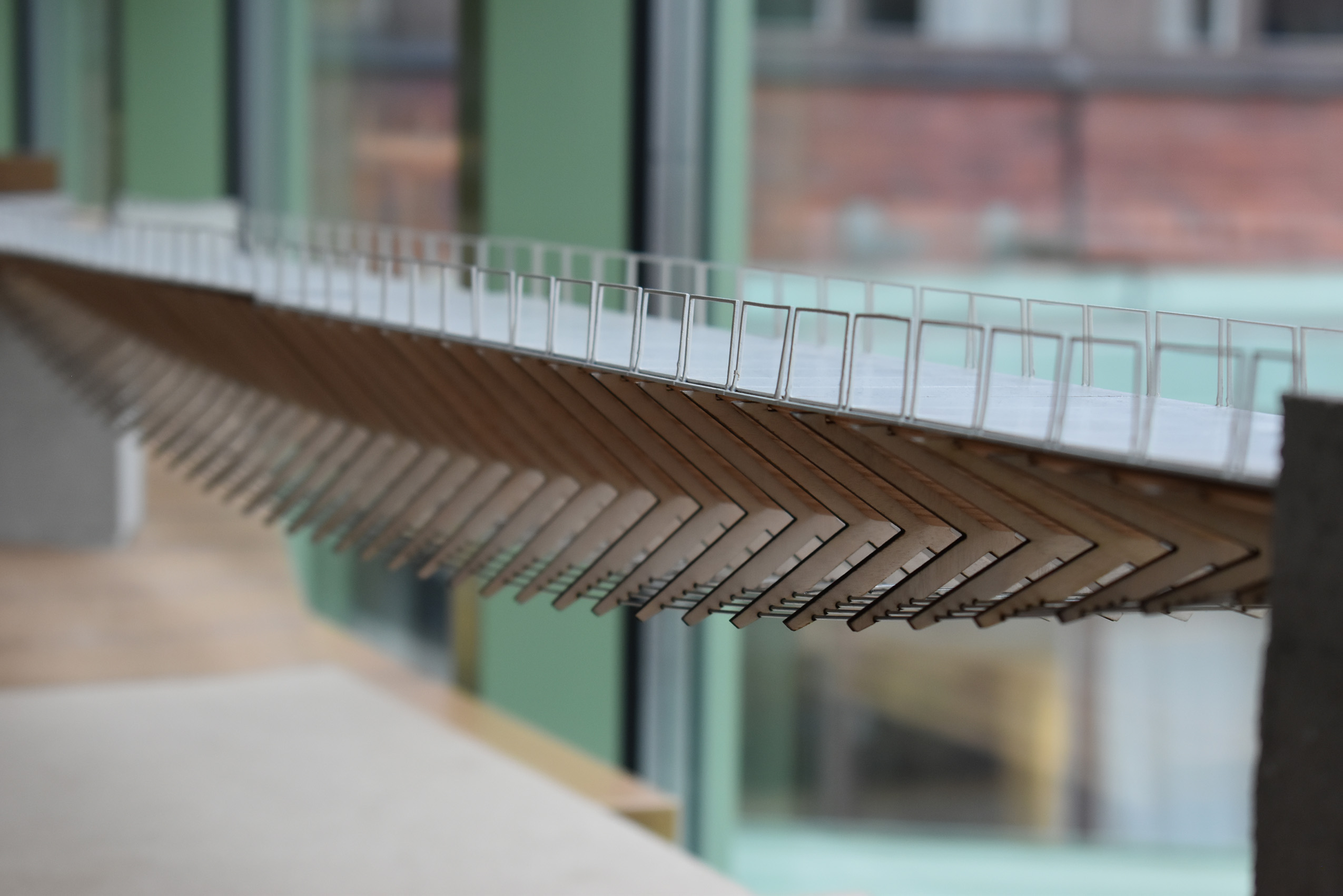 Published Jan 28, 2020
As you may have noticed, also this year a number of bridge models, scale 1:30 and about 2 m long, are now on display in the corridor on the entrance level at Brinellvägen 23. This exhibition will continue for some more weeks. The models are a result of an ongoing collaborative project in teaching between KTH Architecture and our department, led by Peter Lynch (guest prof. at KTH Architecture), Roberto Crocetti (adjunct prof. at our department) and me.
The over-all aim is to combine knowledge from the fields of architecture, structural engineering and building material science, see attached slides (pdf 520 kB) , also now posted at the models. Welcome to the exhibition whenever you have time.
The course is called Studio 7, held at the Architectural School. Similar to last year, the focus is on timber-based pedestrian bridges, in some cases also involving so-called timber-steel-concrete hybrid structures. The course is led by Peter, and the models are made by the architectural students under his main supervision combined with supervision and teaching in structural engineering by Roberto, and also some wood science teaching by me. One of the models will probably become a reality, and be built as a pedestrian and cycle bridge in the city of Norrköping.