Seminar - Sensor based assessment of structural condition and safety
Published May 12, 2023
We will present ongoing projects in the area and get insights into "what's going on". Discuss how the industry can together implement results from ongoing projects. Discuss ideas and future needs for the development of methods for more efficient bridge management. Possibility for networking and to share your experiences and ideas.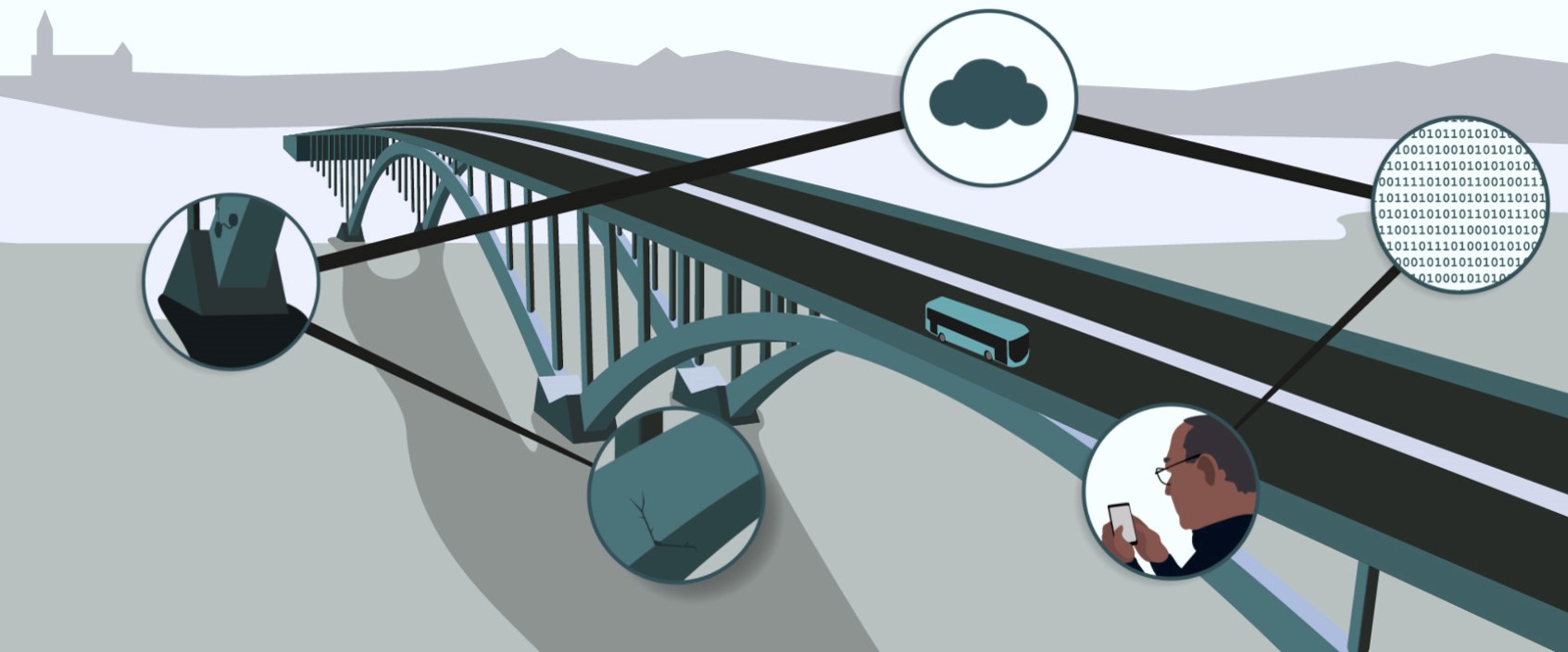 Preliminary program
13.00

Introduction
Raid Karoumi, KTH

13.10

Bridge monitoring, needs and challenges from a client perspective
Jens Häggström, Trafikverket-Swedish Transport Administration

13.35

Dewesoft monitoring solutions
Rok Mesar, Dewesoft

14.00

Sensor based monitoring of bridges, the Italian experience
Giorgio Sforza, Essebi

14.30

Break

14.45

Real-time structural health monitoring of critical infrastructure
Morten Saue, NGI

15.10

Digital twin-based integrated monitoring system for bridges
Jacob Nyman, IoTBridge

15.35

News from the academy, ongoing Swedish projects and preliminary results
15.35 – 15.50 KTH, Imane Bayane
15.50 – 16.05 LTU, Gabriel Sas

16.05 - 16.30

Questions and open discussion
Registration no later than June 15th.
Participation is free of charge.
We are looking forward to meeting you on June 19th,
Raid Karoumi, KTH - Division of Structural Engineering & Bridges