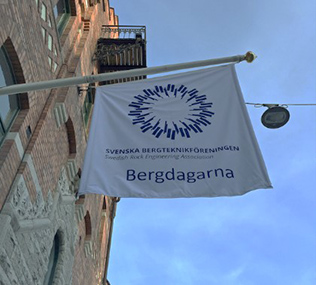 Bergdagarna 2020 - Proceedings
Published Oct 13, 2020
The Division of Soil and Rock Mechanics presented three papers at Bergdagarna 2020 Online.
Bjureland, W., Johansson, F., Spross, J., Larsson, S. Dimensionering av sprutbetongförstärkning för lösa block med sannolikhetsbaserade metoder (Design of shotcrete support for loose blocks using reliability-based methods).
Draganović, A., Karamanoukian, A., Ulriksen, P. and Larsson, S. Dispergering av mikrocement-baserat bruk med ultraljud och med konventionella laboratorieblandare (Dispersion of micro cement based grout with ultra sound and conventional laboratory mixers).
Spross, J., Gasch, T., Johansson, F. Observationsmetoden i ett sannolikhetsbaserat ramverk – utmaningar och möjligheter (Observational method in a reliability-based framework – challenges and opportunities).